---
Christian Music Links
---
Devotions
Retreats, Prayer & Praise
---
---
Miscellaneous
1. Free Christian & Bible ClipArt
2. Free Christian & Bible ClipArt
---
Good Reading
Book Recommendations
Carmelite Magazines & Publications/
Our Lady of Mercy Lay Carmelites - Book List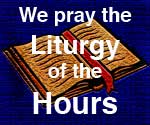 Our Community Photo Gallery

Provincial Newsletter
---
Carmelite Gift Shop
70 Carmelite Drive
P.O. 2163
Middletown, NY 10940
1-845-344-2226

Shop Online - Soon to Come



The Way of Perfection - Theresa Avila - readable verion
The Way of Perfection - Theresa Avila - audio version



Our Lady Star of the Sea Community Calendar


Next Chapter Meeting June 28, 2015
at Saint Rose of Lima Church
282 Vaughn Hill Road, Rochester 508-763-2244


Meetings are usually the 4th Sunday of the month except for
holiday week-ends or Provincial events as indicated..
Please arrive before the start of the meeting to help set up before Mass.
Mass at Sacred Heart with the Community (Optional) 11am,
Meeting 1-3:30pm, Clean up

Next Council Meeting will be June 10 at 12:30pm
at Saint Joseph House, Sacred Heart Church, Middleboro.

Contact Pat for future Council Meeting Dates
Contact Pat for Formation Dates and Times
Homework for the June Meeting
Everything is Grace - Part 2 Chapters 19-21

Craft Ministry - Bev's Home on the First Monday of the Month
anytime after 11am.
MARK YOUR CALENDAR
Make Your Own Rosary Beads - 1
Make Your Own Rosary Beads - 2
---
Carmelite Sites
The Rule for Third Order Carmelites
Carmelites in the UK and Ireland
Index of Carmelite Topics on the Web
Carmelite Institute
Studies Program
International Commission
in Rome, Italy
---

"You Can Do Good"
Help at a Food Pantry near you
---
Blogs of Interest
---
Online Reading
A SPIRITUAL CANTICLE OF THE SOUL AND THE BRIDEGROOM CHRIST
---
CARMELITE MUSIC

The Carmelite Nuns of Nottinham Convent
---
Use the controls to shut off the music or
change songs (there are 3 different songs)

Powered by iSOUND.COM

Catholic TV and Radio
Cormariae - Listen Live
Ave Maria Radio - Listen Live
Crown of thorns from palm - from EWTN